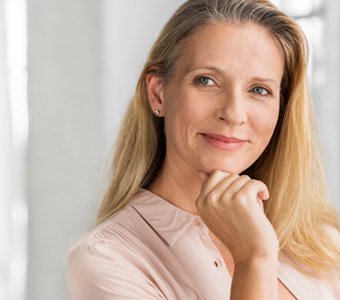 Neurex™ Supplement - Natural Extracts with Brain-Protective Properties
Neurex, a synergistic formulation
Our dietary supplement Neurex is the result of many years' research. It combines the beneficial effects of several natural extracts: Ginkgo biloba, Curcuma longa, Bacopa monnieri, Huperzia serrata, Gotu kola (Centella asiatica) and rosemary leaves. Other ingredients have been added to maximise the efficacy and bioavailability of the active substances, such as which helps improve the uptake and absorption of curcumin. Other ingredients include Acetyl L-carnitine arginate, glycerophosphocholine, idebenone, ferulic acid, uridine monophosphate and l'ExtraFolate™. Combined in a single capsule, all these molecules act synergistically in the body.
Neurex, a protective formulation for the brain
Neurex's constituents have been selected for their beneficial effects on the brain. When combined, these substances act in synergy to prevent and delay brain-ageing processes. Scientists believe these substances protect the brain by:
exerting powerful protective effects on nerve tissue and the central nervous system;
possessing anti-inflammatory effects that help protect brain cells;
conferring antioxidant effects and protecting neurons from the damaging effects of free radicals;
increasing antioxidant activity in every region of the brain;
combatting the toxic effects of beta-amyloid, primarily observed in Alzheimer's disease;
inhibiting the formation and accumulation of beta-amyloid, and helping dissolve existing amyloid fibrils;
increasing the ability of macrophages to eliminate beta-amyloid, suggesting a protective effect against Alzheimer's disease;
inhibiting DNA damage caused by toxic levels of nitric oxide which contribute to the development of neurodegenerative diseases;
inhibiting the activity of acetylcholinesterase, so protecting levels of acteylcholine, one of the body's key neurotransmitters.
Neurex, a formulation that repairs, regulates and stimulates the brain
In addition to its brain-protective role, Neurex helps improve memory and speed of cognitive processing. Indeed, a number of scientific studies conducted over recent years have shown several of this formulation's components to be associated with reparative, regulatory and stimulant effects in the brain. According to researchers, certain of Neurex's constituents may:
stimulate and promote growth of new axons and nerve cells;
help repair damaged neurons;
stabilise nerve cell membranes;
increase nerve transmission;
strengthen nerve impulses in the brain;
boost communication between nerves by promoting the growth, repair and expression of receptors of nerve growth factor in the cerebellar cortex;
increase acetylcholine production;
help regulate levels of homocysteine.
Neurex, an optimised formulation
Our dietary supplement Neurex brings together a number of active substances for maximum efficacy. They are combined in a single capsule for ease of use and absorption by the body. Simple to order on-line, this supplement is offered at a suggested dose of one capsule twice a day, though this can be adjusted according to your preferences and the advice of your therapist.
Composition
Daily serving: 2 capsules
Number of servings per bottle : 30

Quantity
per serving

N-acetyl-L-carnitine arginate
75 mg
24/6 extract of Ginkgo biloba (24 % flavones and 6 % lactones)
62,5 mg
Gotu kola Centella asiatica powder (20 % saponins)
62,5 mg
Curcuma longa (95 % curcumin)
45 mg
Bacopa monnieri extract (20 % baccosides)
30 mg
GPC (glycerophosphocholine)
30 mg
Huperzia serrata (0.2 % huperzine A)
30 mg
4:1 extract of rosemary leaves
25 mg
Idebenone
20 mg
Ferulic acid (rice bran extract 98 % ferulic acid)
12,5 mg
Myricetin (3,3'5,5',7-hexahydroflavone) (extract of myrica cerifera bark 98% myricetin
10 mg
Uridin monophosphate
5 mg
Bioperine®
2,5 mg
Methylcobalamin
200 mcg
ExtraFolate™ (L-5-methyltetrahydrofolate)
200 mcg
Other ingredients : Acacia gum, rice bran.
ExtraFolate™, Gnosis, Italy - Bioperine® is a registered trademark and patented product of Sabinsa Corporation.
Directions for use
Take one capsule twice a day, or as advised by your therapist.

4.9 / 5

4.9 / 5

4.7 / 5
---

Superprodukt voor ondersteuning van het brein en zenuwstelsel.
---

Après avoir utilisé plusieurs complément alimentaires dans le cadre d'un Alzheimer, j'ai pensé que ce produit était un bon regroupement d'éléments de base.
---
WEINAND Gisela
2021-01-21

Semble améliorer les problèmes de mémoire. A conseiller.
---
ANTOGNELLI Mirella
2020-12-08

Prodotto ottimo
---

Superprodukt voor periodes dat het wat minder gaat.
Krikt u echt op. Geen bijwerkingen.
---
Florin Vasilache
2020-04-24

v.pour Neuro Nutr.Formula
---
URSULET Joseph Scholastique
2020-01-19

Efficace pour la démence à corps de Lewy.
---
ARLETTE PICAUD
2020-01-11

Bon produit qui m à permis de retrouver une bonne résistance aux pertes de mémoire
---
poitrimol ingrid
2019-07-17

SUPER POUR LE CERVEAU....CA FONCTIONNE AU TOP....
---
Jean-Pierre LEFEBVRE
2018-08-25

Aide tentée pour la maladie d'Alzheimer
---

Produit paraissant intéressant
---