Probiotics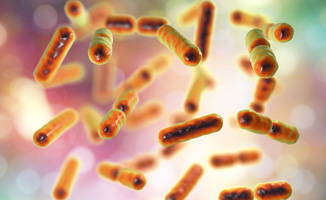 Are you looking for a natural probiotic to support your gastrointestinal health ? Perhaps you've heard that probiotics can also reduce mood problems, improve skin health and combat inflammation, and you'd like to find out more? Well you're in the right place. Supersmart offers a range of the best probiotics on the market.
They've been developed using scientific research to maximise their effects. Every measure has been taken to ensure the final products are of the highest quality:
a lyophilisation process has been used to guarantee the probiotics' viability;
they are delivered in enteric-coated capsules to make sure they withstand stomach acids and dissolve in the gut;
they contain a large amount of prebiotics to promote probiotic growth;
the probiotic strains have been carefully selected;
each capsule contains high levels of probiotics to maximise the number of live bacteria in the gut.
Top of the list is our ultimate probiotic formulation, Probio Forte, a perfectly-balanced blend of five probiotic species. Lactobacillus gasseri, a strain that supports slimming, and Lactoxira, the first psychobiotic formulation for fighting depression, are also among our most popular probiotic supplements.
Known benefits of probiotic and prebiotic supplements
Probiotic supplements are often associated with their beneficial effects against various gut disorders such as diarrhoea, constipation and bloating. However, their virtues extend well beyond the gut microflora. This snapshot of the latest research findings can help you choose the right probiotic or prebiotic supplements for your needs.
Improving the immune defences: It is now well-established that probiotics are able to boost the immune response and thus combat numerous pathogens.
Cardiovascular benefits: The probiotic strain Lactobacillus reuteri has been shown to be effective against hypercholesterolemia and hyperlipidaemia, two risk factors for cardiovascular disease.
Slimming effects: The latest results are very positive. In terms of which probiotic to choose as a slimming aid, Lactobacillus gasseri both encourages the elimination of body fat and restricts intestinal absorption of lipids, and is thus attracting significant interest for its ability to combat excess weight and obesity.
Balance of vaginal microflora: The idea that there's a probiotic for ensuring balance of vaginal flora has now been confirmed by several studies, with certain strains able to combat vaginal infections.
Oral hygiene: Scientists have also identified effective probiotics for preventing or fighting infections in the mouth.
Effects on the skin: Research demonstrates that probiotic capsules offer benefits against many skin problems (spots, redness, itching …).
Prevention and treatment of various diseases: More broadly, studies show that a course of probiotics can offer preventive and therapeutic effects against many health conditions.
Are you still wondering which probiotic supplement to choose? Which is the best one? These microorganisms are known to be fragile and it's therefore important to look closely at the form in which they're offered. SuperSmart's probiotic capsules are all gastro-resistant – which means they are able to withstand harsh stomach acids.
© 1997-2023 Supersmart.com® - All rights reserved
© 1997-2023 Supersmart.com®
All rights reserved

x


ok